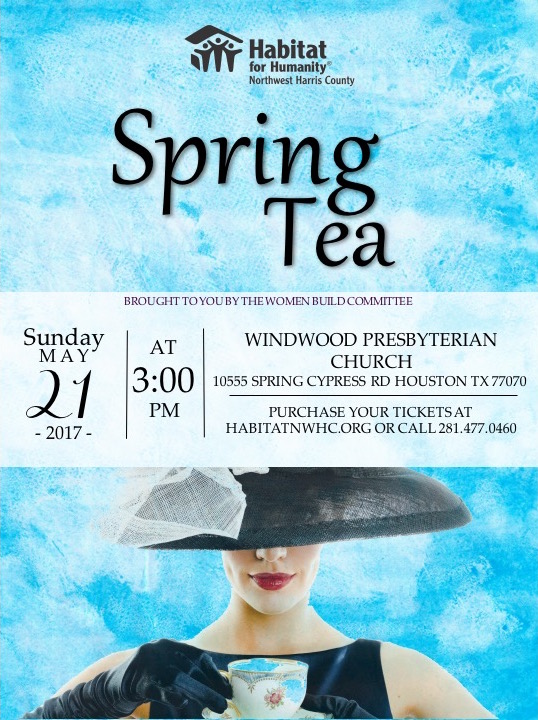 Join us for an afternoon Spring Tea put on by Habitat for Humanity Northwest Harris County's Women Build committee.  All proceeds will be donated to Habitat to help promote affordable housing in our community.
Buy your tickets for the Spring Tea Here!
---
Habitat International's Women Build program is unique in the way it combines service work with fundraising to promote women leading change in the community. At Habitat for Humanity Northwest Harris County, our  Women Build committee assists in fundraising and event planning in addition to    working along side future homeowners to construct their new home.
Since 2005, with support from the community the Women Build committee has provided funding for 8 single-parent families in Northwest Harris County. As strong advocate for eliminating substandard housing, we fundraise, recruit and join with like-minded women who hope to make a significant difference in the community. Join us in sponsoring our 9th family!!!
---
Create or join a Women Build Team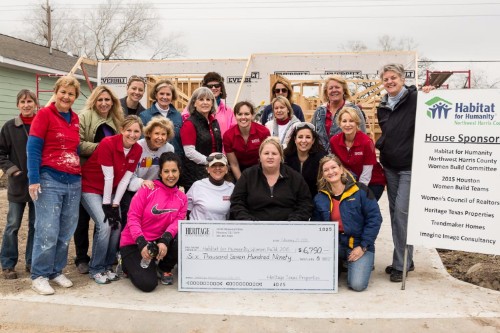 Our affiliate is looking for teams of 5 or more women that want to help build and fundraise a house for a family in our community. The Women Build Team chooses a Saturday to come to our construction site to build the house alongside the family they are supporting. During the campaign each year, the goal for each team (or member!) is to raise a minimum of $1000 for the home by holding fundraisers and social events.
---
Women Build Fashion Show
Each yeah the Women Build Committee puts on a fashion show to raise funds for women in need.  Feel free to email Felecia Best about the many ways that you can get involved in sponsoring this fantastic event.
---
Join our Women Build Committee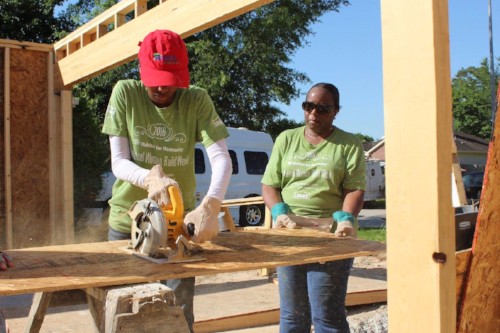 The Women Build committee is a fundraising and event planning committee that meets once per month to discuss and execute plans for the Women Build program. Committee members manage fundraising, recruitment, advocacy and community outreach in the Northwest Houston community. The committee is an excellent way to meet like-minded women, make significant change in the community and take a stand against substandard housing. 
---
Have a question about Women Build? Email Felicia Best at fbest@habitatnwhc.org.
Thank you for your dedication and commitment to Habitat for Humanity Northwest Harris County.
Note: Habitat for Humanity – Northwest Harris County is a registered 501(C)(3) non-profit organization. All contributions are tax deductible. To see our available financial information please visit our Financials page under Who We Are.