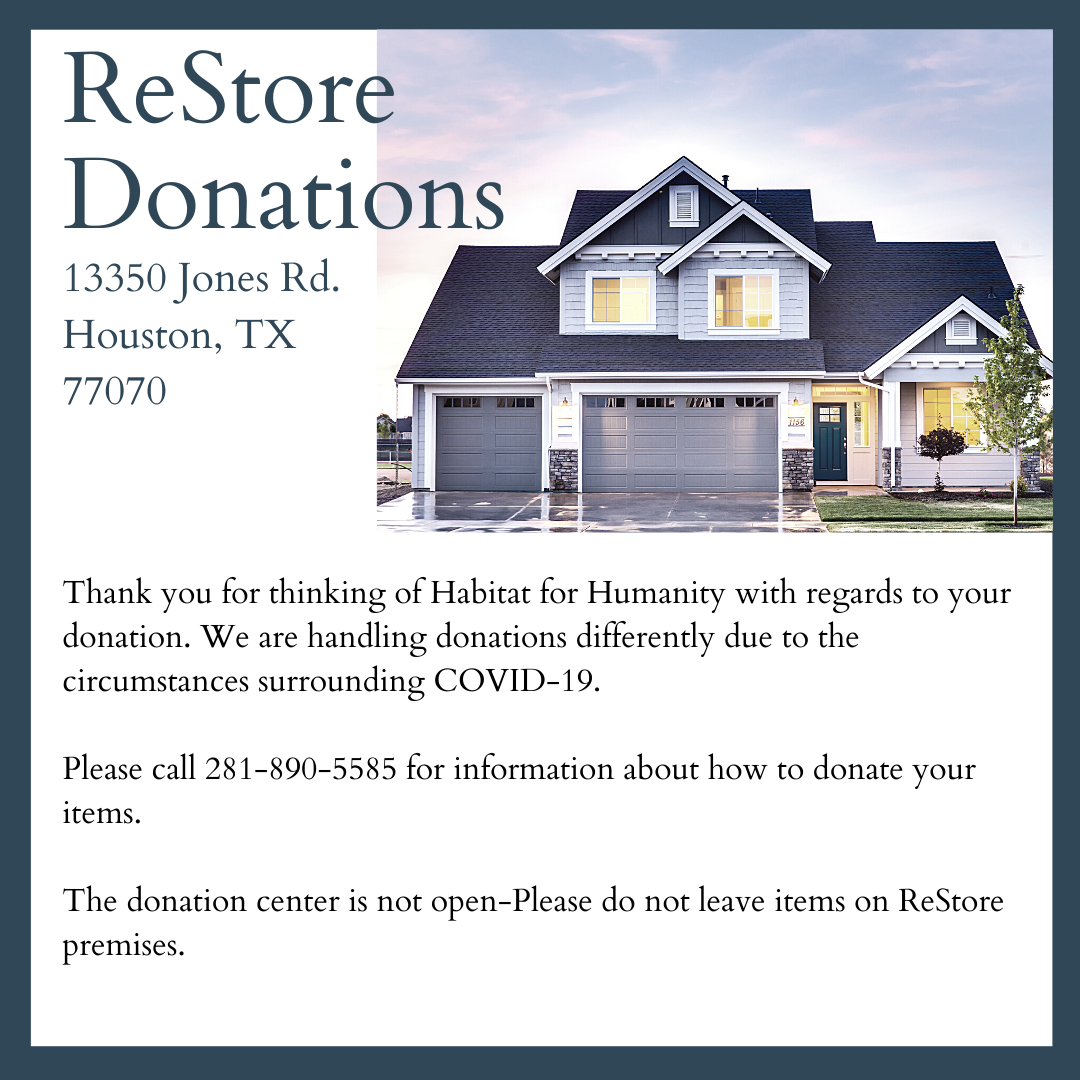 Thank you for thinking of Habitat for Humanity with regards to your donation. We are handling donations differently due to the circumstances surrounding COVID-19. 
Please call 281-890-5585 for information on how to donate your items. 
The Donation Center is not open - please do not leave items on ReStore premises.