Toolbox Bash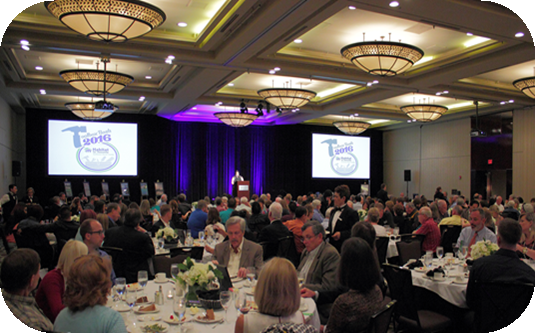 2019 Toolbox Bash Auction Donations
Thank you to the many people and organizations that have donated consumer goods and services and contributed to the success of our annual Toolbox Bash Gala. Our 2019 Toolbox Bash live and silent auction will include donations from the following businesses, organizations and individuals. 
7 Acre Wood Family 
ABC Pet Resort and Spa
Academy Sports and Outdoors
Aerodrome 
Alamo Drafthouse Cinema
Altar'd State
Aztec Events and Tents
Beck's Prime 
Benjy's in the Village 
Bernhardt Winery
Bike Barn 
Blue Waters Kayaking 
Boomer's 
Brewingz
Capital Cruises 
Children's Museum of Houston
Contemporary Arts Museum Houston
Cynthia Woods Mitchell Pavilion 
Delta Downs Racetrack, Casino and Hotel
Dixie Chicken 
Dry Bar 
Elaina's Salon
Embassy Suites Downtown 
Embassy Suites Galleria  
Energe Spa
Epic Waters Indoor Waterpark
Express
First Watch
Floor and Décor 
Fred Astaire Dance Studio - Champions 
Galveston Historical Foundation 
Gringo's 
Hand and Stone Massage - Vintage Park
Hasta La Pasta
High Meadow Ranch Golf Club
Hilton San Francisco Union Square 
Hotel Zaza Dallas 
Houston Axe 
Houston BCycle 
Houston Wine Merchant
Isle of Capri, Lake Charles
Jason's Deli
Karbach Brewery
Little Beakers
Lucho Boutique
Lucky Strike
Maggiano's, Chili's, Macaroni Grill, On the Border 
Margaret Chapman Photography
Melodrama Boutique
Messina Hof Winery
Metcalf Fine Art
Mister Car Wash
Mister McKinney Historic Houston
Monkee's of Houston
Norte Hunters
Omni Frisco Hotel
Oriental Trading
Painting with a Twist
Panera Bread
Paper Source
Pomp and Circumstance Boutique
Purgatory Resort
Rainbow Lodge
Red Dessert Dive 
Robin Jackson Photography
Roland's Swiss Pastry & Bakery
Round Rock Express 
Rowing Dock 
Rubio's Coastal Grill
Salon Vive
Sam Houston Race Track
Sea World San Antonio 
Sensia Studio & Japanese Day Spa
Shipley's Donuts
Skydive Spaceland
Southwest Airlines
SpindleTap Brewery 
St. Arnolds Brewery
Star Cinema Grill - Vintage Park
SusieCakes Rice Village
Tangerine Salon Donation
Taste of Texas
Texas Rangers 
The Axelrad Clinic 
The Cheesecake Factory 
The Holocaust Museum 
The Houston Museum of Natural Science 
The Leaning Pear 
The Mad Potter - River Oaks Studio
The Museum of Fine Arts 
The Stella Hotel
The Tailored Tail
TopGolf Katy
Total Wine
Track 21
Trussway Manufacturing 
Typhoon Texas 
Uchi and Uchiko
Urban Chef 
Urban Day Spa
Villa Sport Athletic Club and Spa
Walt Disney World 
Well Done Cooking Class
Willie's Grill & Icehouse
Witherspoon Distillery 
Woodhouse Day Spa
YMCA
Zulu Nyala Group
Have a question about Toolbox Bash? Email Felicia Best at fbest@habitatnwhc.org or Makenzie Rogers at mrogers@habitatnwhc.org
Thank you for your dedication and commitment to Habitat for Humanity Northwest Harris County.
Note: Habitat for Humanity Northwest Harris County is a registered 501(C)(3) non-profit organization. All contributions are tax deductible. To view our available financial information, please visit our Financials page under Who We Are.