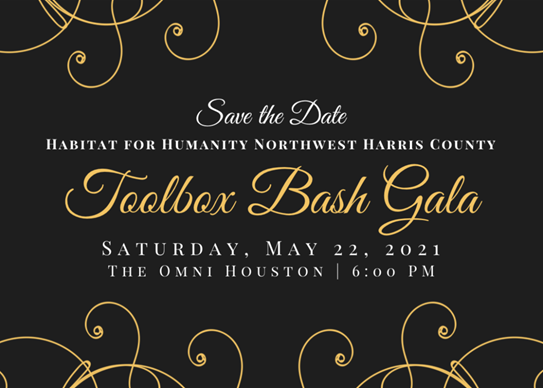 Change the Date:
The Toolbox Bash has been postponed to Saturday, May 22nd 2021. The event will continue to take place at The Omni Houston at 6 PM. Tickets, tables and sponsorships can be purchased at https://e.givesmart.com/events/jge/ 
For questions or more information on the event/postponement, please visit our events page or contact Makenzie at mrogers@habitatnwhc.org
Shop Our Gift Registries:
Please shop our Wish Lists/Registries. All purchased items will be included in our live and silent auction portion of the event.