Women Build


This year's Women Build is scheduled for Saturday, May 5, 2018.
Details coming soon.
---
Proud sponsor of the 2016 Women Build Fashion Show: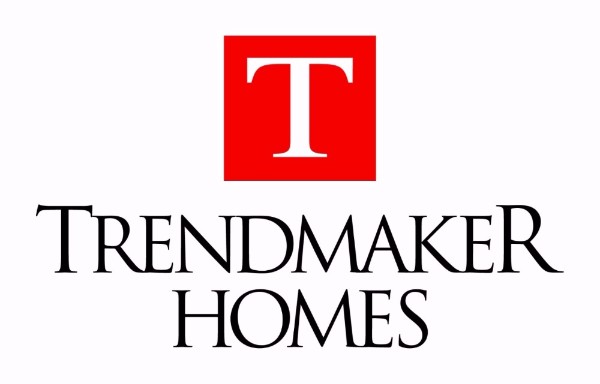 The 2016 Building with Style Fashion Show was proudly sponsored by Trendmaker Homes and Partners in Building. In-kind donations were made by  White House Black House Market, J. Jill, Posh Kids Couture and Paul Mitchell School of Houston. The evening was emceed by Timika Simmons, Director of Public Affairs for the Harris County Housing Authority. Since 2005, with support from the community, the Women Build committee has provided funding for 8 families in Northwest Harris County. 
---
Create or join a Women Build Team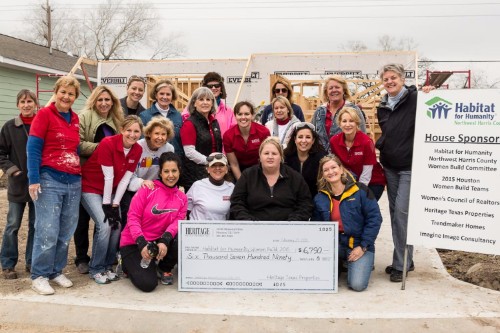 Our affiliate is looking for teams of 5 or more women that want to help build and fundraise a house for a family in our community. The Women Build Team chooses a Saturday to come to our construction site to build the house alongside the family they are supporting. During the campaign each year, the goal for each team (or member!) is to raise a minimum of $1000 for the home by holding fundraisers and social events.
---
Join our Women Build Committee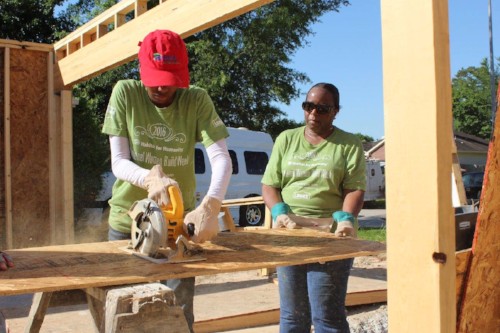 The Women Build committee is a fundraising and event planning committee that meets once per month to discuss and execute plans for the Women Build program. Committee members manage fundraising, recruitment, advocacy and community outreach in the Northwest Houston community. The committee is an excellent way to meet like-minded women, make significant change in the community and take a stand against substandard housing. 
---
Have a question about Women Build? Email Felicia Best at fbest@habitatnwhc.org.
Thank you for your dedication and commitment to Habitat for Humanity Northwest Harris County.
Note: Habitat for Humanity – Northwest Harris County is a registered 501(C)(3) non-profit organization. All contributions are tax deductible. To see our available financial information please visit our Financials page under Who We Are.