Meet Annette!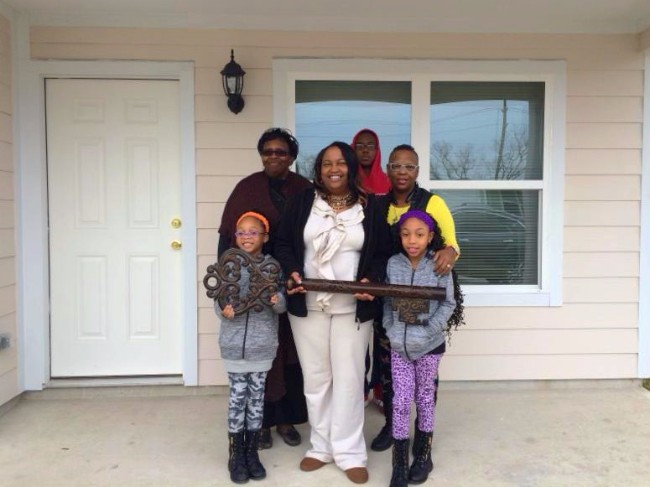 Annette and her grandchildren are an incredible example of the success achieved by partner families through their hard work and dedication. Annette came to our program after living in a two bedroom apartment in the Greenspoint area of Houston and single handedly caring for her three granddaughters who are ages 8, 6 and 2.
In addition to being very crowded, the area was unsafe for her three granddaughters to play outside, and her air conditioning and electricity were prone to go out nearly every day with no warning. During this time, the four family members lived on the second floor of the apartment complex with a balcony that was loose and rotting and thus vastly unsafe to use.
When Annette first learned about Habitat she came to see our neighborhood and knew that it would be a safe place to raise her granddaughters.
Despite her hectic work schedule and taking care of her granddaughters, Annette completed her sweat equity with determination and became an integral part of our Habitat community. She learned how to build a house from the ground up, how to take care of her finances and how to be a responsible member of the community.