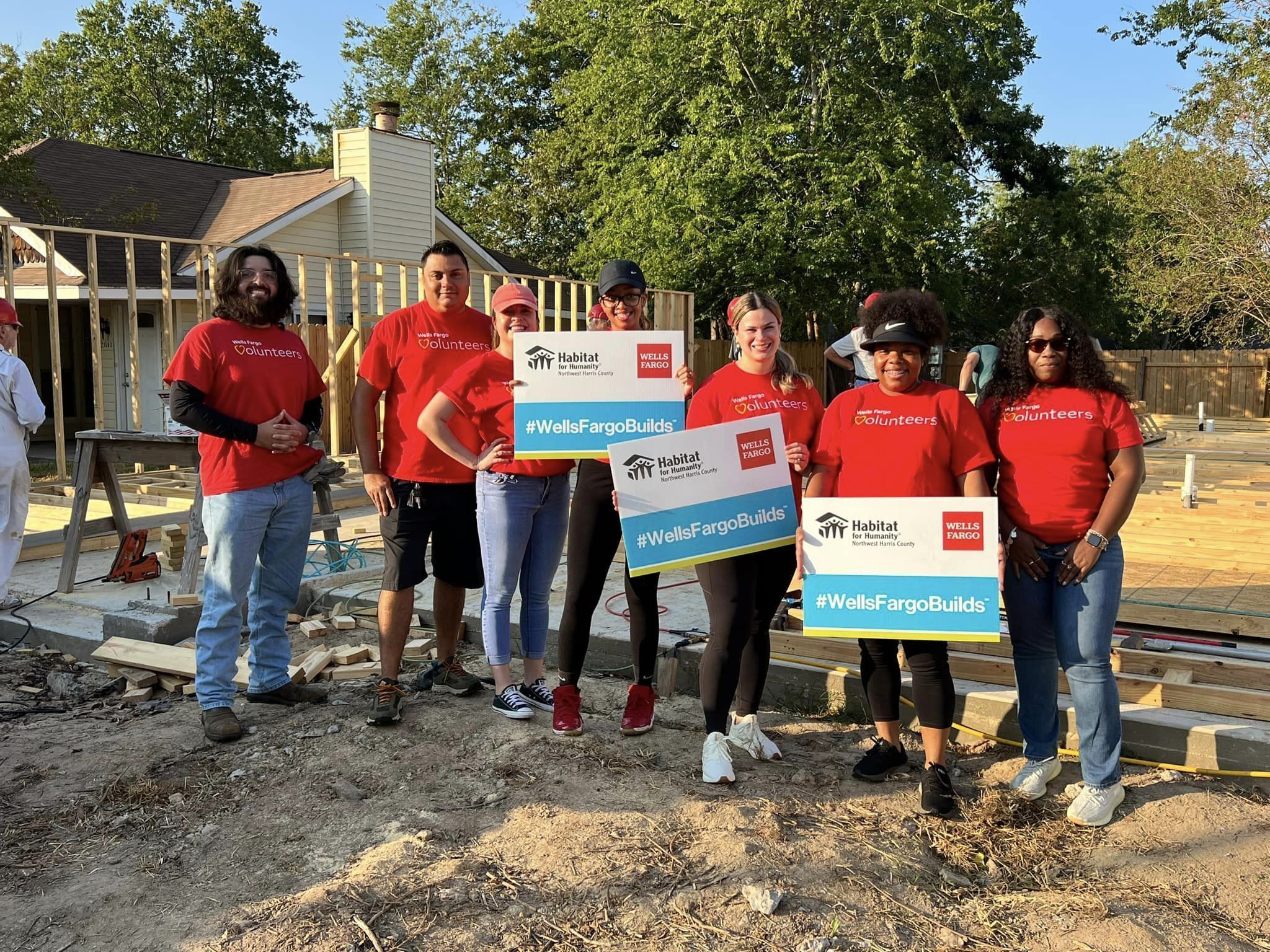 Houston, TX. (October 18, 2023) – At Habitat for Humanity Northwest Harris County, we firmly believe that partnerships are the cornerstones of transformative change. When esteemed corporate entities like Wells Fargo join hands with us, the impact on our mission to provide affordable housing for those in need is nothing short of remarkable. In this article, we celebrate the valuable collaboration between Wells Fargo and Habitat for Humanity Northwest Harris County, where employees rolled up their sleeves to build homes and create lasting change within the community.
For the past 27 years, Wells Fargo has worked with Habitat for Humanity to help families build strong, stable homes and communities. In 2020, the Wells Fargo Foundation donated $7.75 million through its Wells Fargo Builds program to help 350 families repair or build homes in nearly all 50 states. As one of Habitat's largest and most dedicated corporate donors, the Wells Fargo Foundation has donated $85 million directly to local Habitat affiliates and $24 million to support national Habitat efforts, including new home construction and repairs, helping older adults age in their homes and neighborhood revitalization efforts.
Our mission revolves around empowering individuals and families to achieve stability, self-reliance, and a better quality of life through shelter. Wells Fargo recognized the significant impact we were making and decided to step up and be part of this incredible journey.